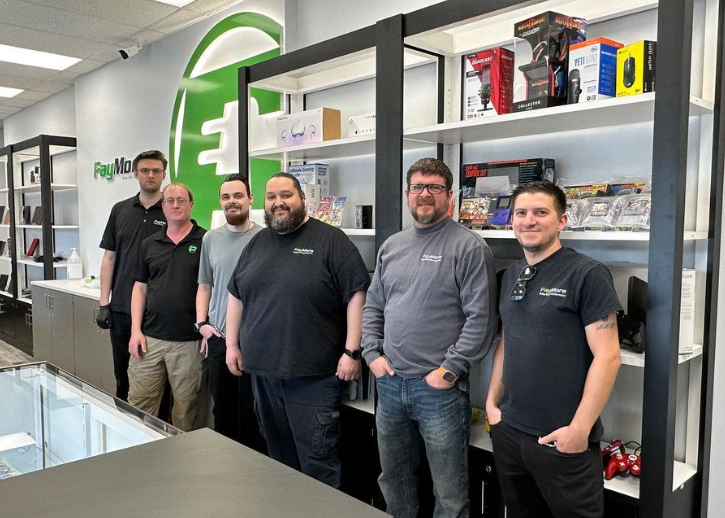 We are PayMore Stores!
In the fast-paced world of technology, where new gadgets are launched every day, the importance of responsible consumption cannot be overstated. This is where PayMore Stores steps into the limelight, a cutting-edge electronics company that's transforming the second-hand electronics landscape.
Visit PayMore Cary
About PayMore Stores
WHO ARE WE?

PayMore Stores is not your run-of-the-mill electronics retailer. We specialize in buying, selling, trading, and recycling electronic devices. Our unique business model focuses on four critical pillars: top-dollar payments, exceptional customer service, comprehensive data safety, and a strong commitment to environmental stewardship.

PAYING TOP DOLLAR

Our mission begins with paying top dollar for your used electronic gadgets. Whether it's a smartphone, laptop, or tablet, we ensure that our customers get the maximum value for their devices. We evaluate every device using our proprietary technology, ensuring a fair and competitive price.

TOP-NOTCH SERVICE

At PayMore Stores, we understand that the customer is the heart of our business. We strive to provide a seamless and satisfying experience from the moment you walk into our bright, clean, local storefronts to the moment you leave. Our friendly tech experts are always on hand to assist you, whether you're looking to buy, sell, or trade your gadgets.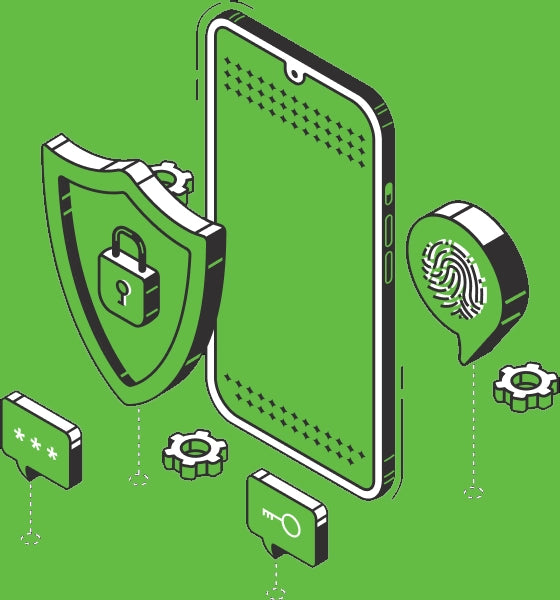 DATA SAFETY AND SECURITY
In an era where personal data is as valuable as gold, ensuring customer data privacy is of paramount importance. We meticulously wipe all customer data from the devices using specialized techniques, thus guaranteeing complete data safety and peace of mind.
ENVIRONMENTAL STEWARDSHIP

Sustainability is no longer a choice; it's a responsibility. At PayMore Stores, we take our role in preserving the environment seriously. Our recycling initiatives prevent electronic waste from reaching landfills, thereby reducing harmful emissions and promoting a cleaner, greener earth.

REDEFINING THE EXPERIENCE

What sets PayMore Stores apart is our commitment to redefining the second-hand store experience. We believe that buying used electronics doesn't have to feel "second-hand." With our proprietary technology, highly trained tech experts, and sparkling clean, well-lit local store fronts, we have created a space where innovation meets sustainability.

JOIN THE REVOLUTION

PayMore Stores is more than just a place to buy or sell electronics; it's a movement towards responsible consumption, customer empowerment, and environmental preservation.

Visit PayMore Cary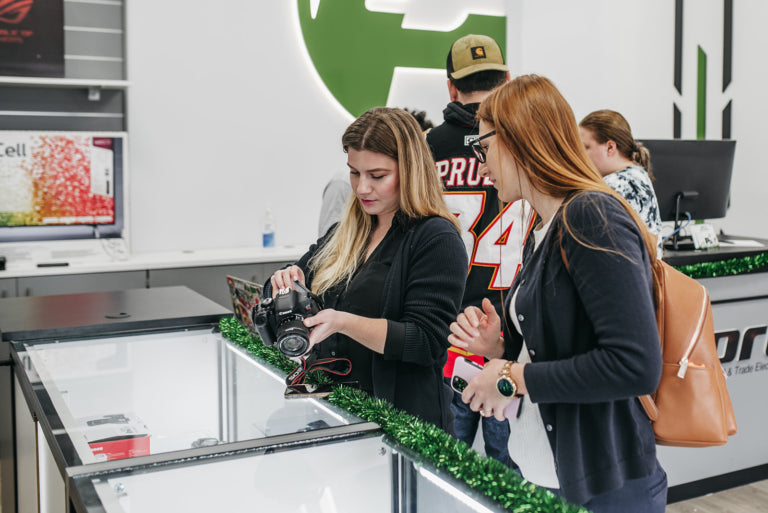 LETS GET STARTED
If you have a gadget lying around collecting dust, visit us to turn it into cash. If you need a new device, browse our selection of top-quality second-hand electronics. Together, we can pave the way towards a sustainable future, one device at a time.
Join us at PayMore Stores and be part of the revolution. Find a local store near you or visit our website to learn more about how we're making a difference in the world of electronics. Because at PayMore, we believe that the best technology doesn't have to come at the cost of our planet or your wallet.