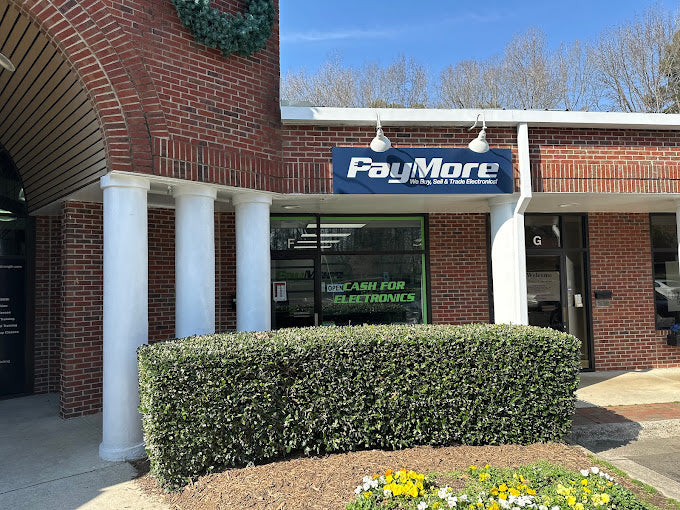 Sell electronics for cash today at PayMore Stores.
Welcome to PayMore Stores - a national electronics trade-in store franchise.
We specialize in providing competitive cash payments for new, used, and damaged electronics. Our innovative approach eliminates the inconvenience of dealing with strangers or exchanging your electronics for gift cards from major carriers or retailers - have the freedom to spend your cash as you please.
Directions to PayMore Cary
How It Works
Visit a Certified PayMore Store®

Looking to sell elecronics for cash? Visit your local PayMore Store with your old and even broken devices you'd like to sell. No appointment is necessary.

Visit PayMore Cary

You Get Paid Cash!

We'll quickly test and appraise your devices with our live market software, always ensuring top dollar. We pay top trade in values in cash today.

Your Devices are Data Wiped

We'll make sure all your devices are fully data wiped, ensuring your data privacy. There's no guessing in how to wipe electronics before selling them, we do it for you.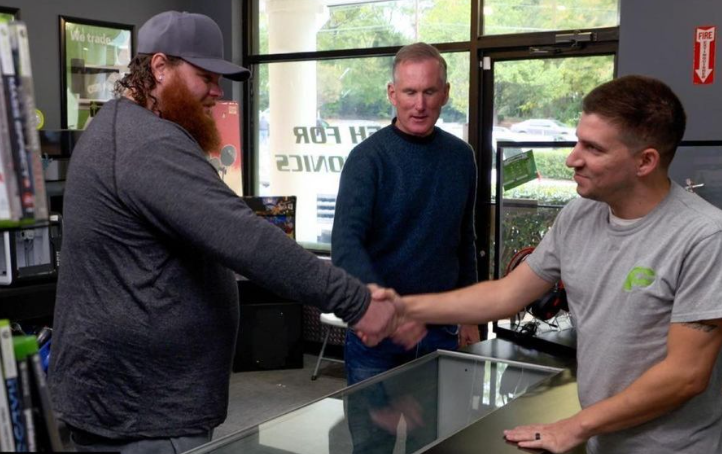 Trade in, to Trade Up!
Trade in your old or broken electronics for cash, or choose store credit. Get more with store credit, and shop a wide variety of devices. Your trade credit never expires. We make it fast, easy and safe to sell electronics for cash.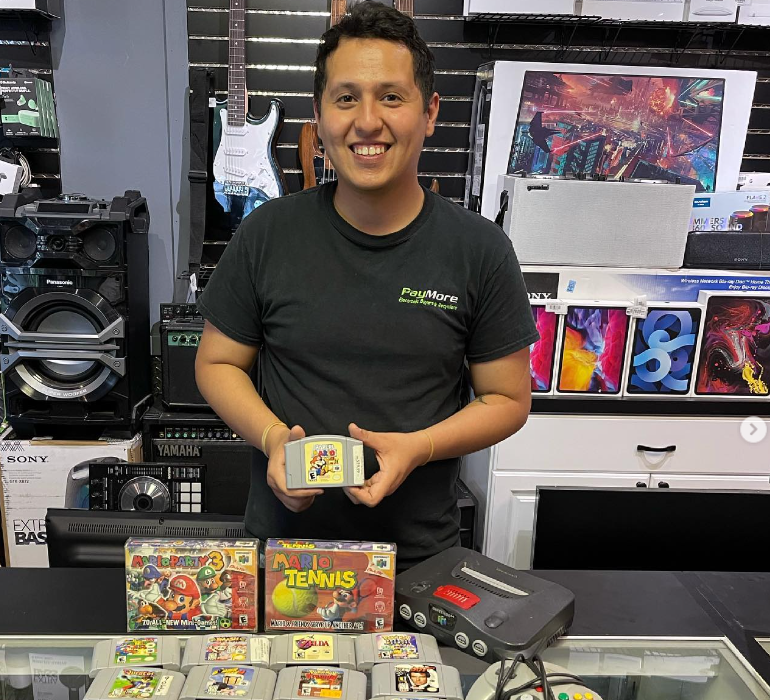 Shop with us and save huge.
New devices added daily from iPhones to Nintendo games. Visit our store or shop online. We have something for everyone. Enjoy an industry leading warranty on all devices purchased.
Shop All Devices
Why PayMore Stores?
Why Sell Your Electronics to PayMore Stores?

At PayMore Stores®, we understand the value of your electronics. That's why we offer competitive prices and provide instant cash for your devices. Whether you have old, used, or broken electronics, we are interested in purchasing them. Don't let your unwanted devices collect dust – visit our store and leave with cash in your pocket.
Licensed, Insured and Part of your Community.

Our store is fully licensed, insured and is owned and operated by a member of your community. Each individual PayMore Store® is focused on providing a safe place for their community to exchange devices while remaining data safe.
Our Mission to Reduce eWaste in our Communities.

Join us in our commitment to reducing e-waste in in our local communities. By selling or trading in electronics to a PayMore Store® you are giving that device a new life cycle. By recycling old electronics, you're doing your part to keep these dangerous chemicals out of our local landfills.
Why Buy Preowned Electronics from PayMore Stores?

We offer unbeatable prices and industry leading warranties. At PayMore Stores®, we prioritize affordability without compromising on quality. Our extensive inventory of new and like-new preowned electronics offers unbeatable prices. Whether you're looking for smartphones, tablets, laptops, or any other device, we guarantee competitive pricing. Furthermore, our industry-leading warranties provide you with peace of mind, ensuring your satisfaction and confidence in your new electronics.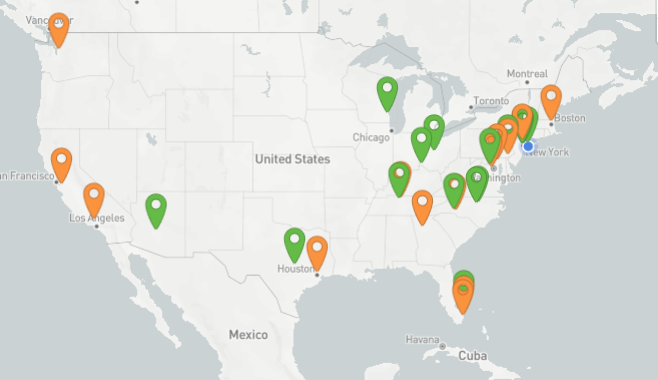 PayMore Stores Opening Coast to Coast
We are opening PayMore Store locations coast to coast. Find a location near you to buy, sell and trade electronics while remaining data safe.
PayMore Store Locations
Buy, Sell & Trade Electronics in Cary, NC
BROWSE THE HOTTEST ITEMS IN PAYMORE CARY: